This is the most unique hotels that may never have witnessed friends. This hotel presents the uniqueness that makes people click amazed to see it. This is the seventh most unique hotels in the world that we must know:
7. Magic Mountain Hotels in Chile
The location of this hotel is in the nature reserve in Huilo Huilo. There is a waterfall coming from the top of the building. The hotel is like a fairy tale because of his house as temple. To enjoy the hotel with all its beauty, you just pay 120 – $ 160 / night.
6. Jules Undersea Lodge, Key Largo Florida
As the name suggests, this hotel lies below sea level. The hotel is enabled for those who want a romantic ambiance for honeymooners precisely. We will be comforting as scuba diving. To stay at the hotel Jules Undersea Lodge, you will need to set aside $ 375 / per night or $ 250 / 3 hours.
5. Controversy Tram Hotel in Holland Hoogwoud
The hotel is made with concepts such as rail. Hotels have rooms 5 +, which means the room was not exactly the same in every room. So the price offered was distinct ways. To stay at the hotel is needed funds 60 Euros or about $ 80 / night.
4. Jumbo Hostel, Stockholm in Sweden
This hotel is actually a Boeing 747 which was transformed into the rooms for lodging. Jumbo Hostel consists of 25 beds, there is a cafe and this room can be occupied by 72 people. To stay at this hotel, you need to spend $ 44-55 / night.
3. Cappadocia Cave Hotel in Turkey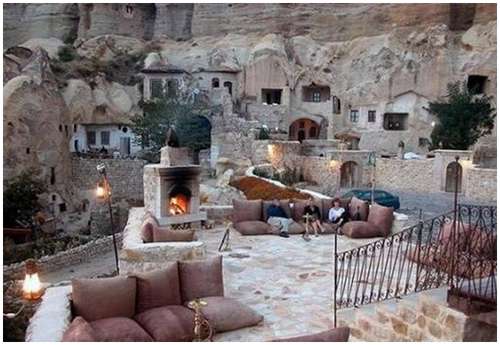 This hotel is a cave in the hills of Urgup in Cappadocia, Turkey. Cappadocia Cave Hotel offers the perfect atmosphere and amazing. The atmosphere of the hotel is made as if this building blends with the hills beside it. Other facilities that you can enjoy the beautiful scenery of Cappadocia hill. The price offered to stay at the Cappadocia Cave Hotel, which is $ 85 / night.
2. DogBark Park Inn, Cottonwood, Idaho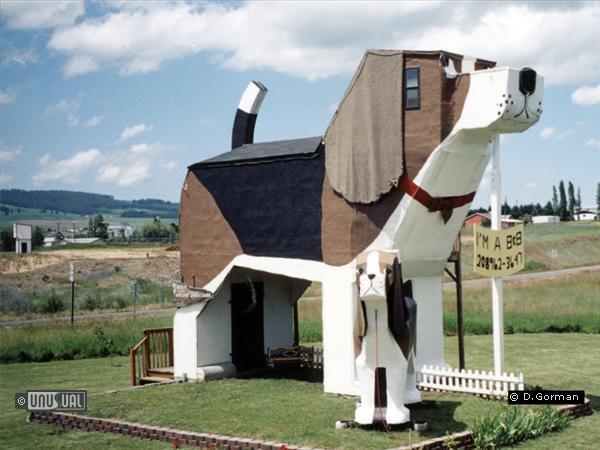 The Dog Bark Park Inn is a hotel located in the state of Idaho. Hotel built with the concept of a hunting dog, where in the hotel there are 2 rooms. The hotel is operated by Dennis and Frances Sullivan. The price offered is $ 92 / night.
1. Capsule Hotel, The Hague in the Netherlands
.
The hotel has the concept of a capsule, which capsule is placed in water to give the impression of floating. This capsule has a diameter of 4.25 meters and can be occupied by 2 people. To enjoy the experience of sleeping on this floating hotel you have to pay $ 100-250 / night.